Mattress Manufacturer Malaysia | Mattress Exporter Malaysia | Mattress Malaysia | Mattress Manufacturer Penang | Mattress Exporter Penang | Mattress Designer
PRODUCTS - COMFY SERIES
Chiropractic Coil + Soft Foam (Ribbon + 4D Brown) 4D Brown Top Plush-Top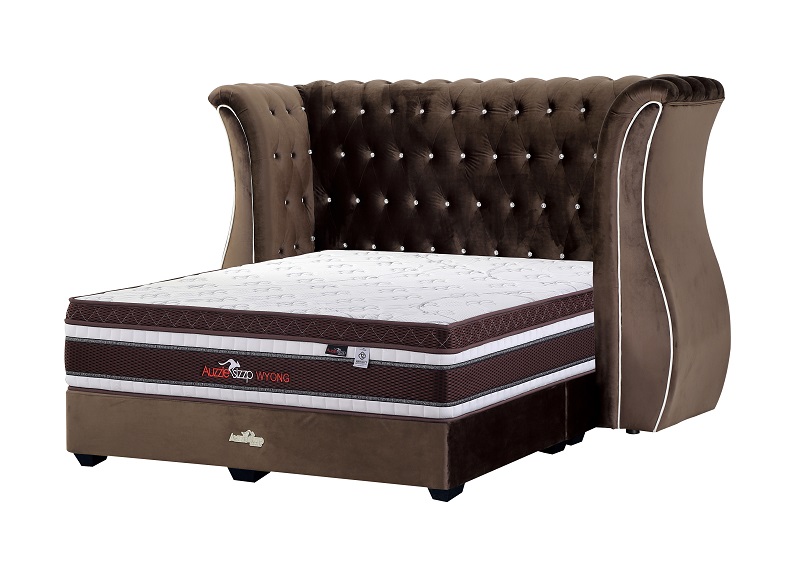 WYONG mattress are made with high quality chiropractic coil, soft foam and foam box to support the head, shoulder and hips. Quilted with luxury plush top for a complete uninterrupted sleep.
Mattress
KING
6' * 13"
QUEEN
5' * 13"

Divan + Headboard (mm)

MONTREAL
2190(L) x 2465(W) x 1350(H)
6'
MONTREAL
2190(L) x 2160(W) x 1350(H)
5'
* Items are sold separately, picture / illustration shown are visuals purpose does not reflect the actual colors shown.